090822 - Press Conference of "My Love By My Side"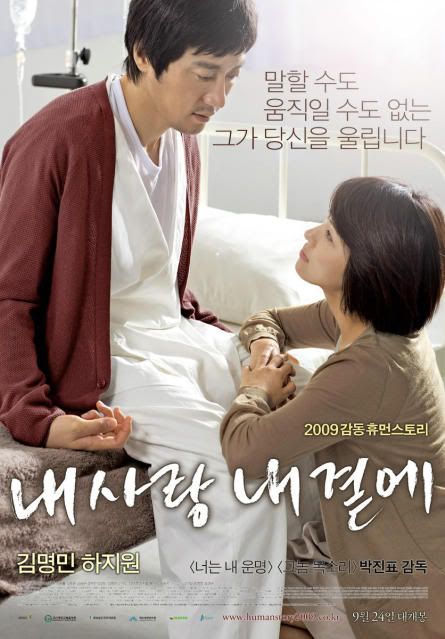 Director Park Jin Pyo will unveil his new movie, "My Love By My Side" in a production briefing session that takes place on Monday, August 24. In this media publicity event, Director Park will be joined by Kim Myung Min and Ha Ji Won.
The plot of the movie revolves around the blossoming and enduring love between Jong Woo (played by Kim Myung Min), a person suffering from Lou Gehrig's disease, and Ji Su (Ha Ji Won), a funeral director. The release date is set for September 24.
Meanwhile, the preview screening for the press is expected to take place in the coming days.
22 August 2009, MyungMin International