091211 - Korean Entertainment Star of the Week: Kim Myung Min
Korean Entertainment Star of the Week: Kim Myung Min, Blue Dragon's Best Actor who saved his strength, and only now shows part of his skill
written by Toji
Dec. 09, 2009 18:55 Sina Entertainment

[Sina] Editor's note: In the entertainment world, where new things come and old things go in the blink of an eye, one's popularity is valid for an extremely short amount of time. The front page entertainment news for today will be replaced with something newer tomorrow. But no matter where their roads lead them, these stars' most brilliant moments should be remembered. Sina Korean Entertainment is here to lead you along their road to success, and to be inspired by their journey.

Sina Entertainment -- This week's Star of the Week is the strong actor who just won the Best Leading Actor award at the Blue Dragon Awards: Kim Myung Min. Having made his debut in 1996, he was unable to attain success for many years, until the last couple of years, during which he filmed numerous well-known dramas, and swept all major acting awards, he finally rose to the top. Someone even came up with the equation "Kim Myung Min = Acting awards"...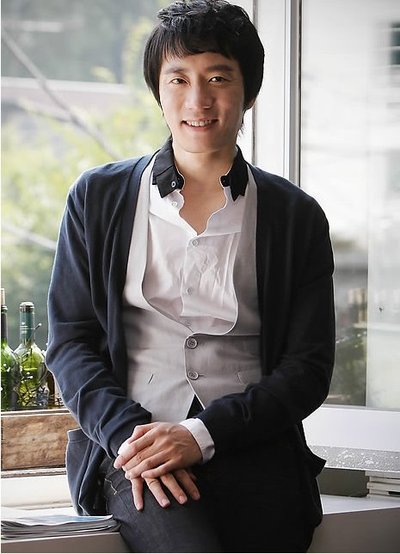 Kim Myung Min once thought about quitting
The Gold Medal actor of television

When Kim Myung Min debuted as an actor in 1996, he only played supporting or unessential characters. He had several opportunities to play the lead, but he was always passed over for someone else at the last minute. This long period of unsuccess made him think about quitting acting. But when he just was planning to emigrate to New Zealand, he filmed the telelvision drama "The Immortal Lee Soon Shin", and won the 2005 KBS Drama Awards' Grand Prize. This sparked the beginning of his career rise.

After that, he gave good performances in "Bad Family" and "White Tower", but the project that propelled him to the A-List was the universally praised "Beethoven Virus". This drama, which was immensely popular In the latter half of last year, featured music as its theme. Kim Myung Min played a stern and verbally abusive conductor. He created a vivid personality for this character, started a "Kang Mae" syndrome in the entertainment industry, and, at the end of the year, took home all the acting awards at the major award shows. At the same time, because of his outstanding acting and humble personality, he was widely accepted by the public.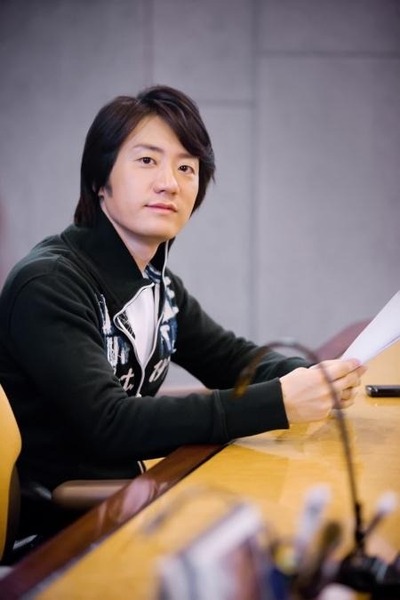 Kim Myung Min went through a difficult period of anonymity
The period of anonymity was a kind of accumulation

He went through a rather long period of anonymity. Some of the actors who debuted with him succeeded, some decided to give up, and during that period he tried to hang on every day. "I kept saying to myself, I haven't started yet, even though I have debuted, I'm not a real actor yet, this is just the preparation period." Even though he said this to himself, when he was an unknown actor, he would feel terrible when people around him didn't understand, or made fun of him. He tried to avoid visiting relatives, and seldom took part in family activities. "Every time my relatives saw me, they would say I'm at the age where I should be living seriously, and told me not to live like this anymore. But I felt that the moment of truth had yet to come, and in order to succeed when the time came, I had to endure this period."

In 2000, he starred in his first leading role in the drama "Some Like It Hot", and won the Best New Actor award. Afterwards, all sorts of invitations came to him, as expected. Because of this, he made his first film "Sorum", and this thriller received good reviews, which brought him more thriller film invitations. But unexpectedly, he only made 3 movies in the next 3 to 4 years. "I thought I could finally show what I've got, but I was still walking in circles. I felt I probably didn't have the talent or luck to be an actor."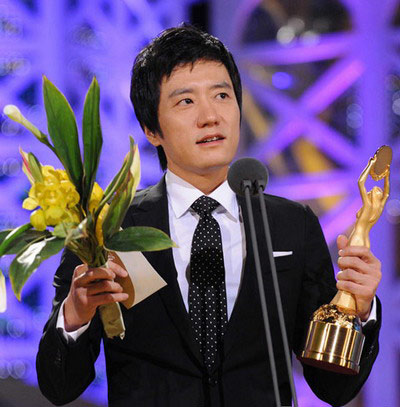 Kim Myung Min is finally award the Blue Dragon Best Leading Actor Award
This year's Blue Dragon Best Leading Actor

At the Blue Dragon Awards, which recently ended, he won the Best Leading Actor Award with his extraordinary performance in "Closer to Heaven". It is the third award he has received this year for this character. When he went on the stage to accept his award, he emotionally said, "I don't know if I deserve this award, I just want to thank God for giving me the talent to act, though I still have many shortcomings. God always made me put in 2 to 3 times more effort than other people. Modesty and hard working are the best virtues God has given me." Over half of the panel voted for him, the statement they gave him was, "As an actor, he gave all that he could." Whether it's music awards or movie awards, every time the winners are revealed, it will more or less stir up some controversy. Only this time, Kim Myung Min's win was approved of by the masses. "He deserved this award" was the common opinion.

In "Closer to Heaven", he portrays a man who is diagnosed with Amyotrophic lateral sclerosis. He lost 20 kg, and put in extremely painful efforts for this role, so when he won 2 awards at the Daejong Film Awards, he was unable to attend the ceremony due to health reasons. Reportedly, Kim Myung Min is endorsing a red ginseng tonic, and is using it to recover. In order to play his role in "Closer to Heaven" well, he went on an extreme diet, and even had depression. But he overcame it all with the help of his wife. He said, "Rather than being a star, I want to be an actor for the rest of my life; rather than having the audience remember me as Kim Myung Min, I wish they will remember the characters."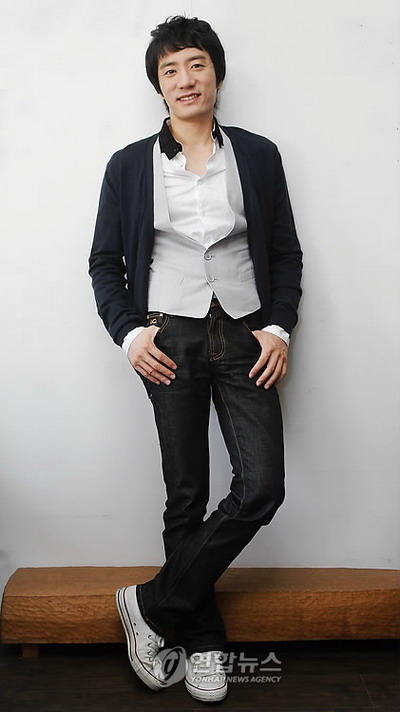 Kim Myung Min wants to be a good actor
Silence and modesty in life

Other than meeting his fans through television dramas, he rarely appears in variety shows to promote his work. He says jokingly that he has no sense of humor. "I feel like I'll have nothing good to say when I'm there. When I watch TV and see people like me who don't know how to tell jokes, I become worried too. (laugh) And most programs are very curious about the actor's private life. I have nothing to say about my private life, it's really boring." Even though he seldom makes contact with the press, he doesn't quite understand why the media is always so merciful when commenting on him, and whenever he reads about himself in the papers or magazines, he thinks, "Is this reporter a fan of mine?"

When Kim Myung Min was studying at the Seoul Institute of the Arts, he was reviewed as "an absolutely undazzling student". Besides his home and school, he never went anywhere. His classmates thought he was an uncooperative model student. "Did I not want to go drinking and chat with my friends? Of course. But because I went to study acting against my parents' wishes, I didn't want to be too indulgent." It is perhaps because of his strict living habits, that he finally obtained his parents' acquiescence when he became a real actor.

He greatly admires Daniel Day-Lewis and Sean Penn. "They are both extraordinary actors, and even though Hollywood has made a lot of commercial films, you can't deny that these actors are extremely talented."

He thinks that the length of a person's life is unforseeable, accidents cannot be anticipated, and such is life. Even though he can't be the best in every area, at least acting has been his dream job since he was young, and he must strive to leave no regrets. Kim Myung Min doesn't have big ambitions as an actor. He says his dream is to live a life where he uses acting to interpret his character in the next project. "When I was young, I set life goals for myself too, but I later discovered that if I can't even do the things before me well, then it is useless to set high goals."
Source: Sina
Chinese to English: hsinya